Weddings always occupy a special significance in the life of both bride and groom. In fact, the brides have comparatively more excitement than the grooms. Looking gorgeous and beautiful on your wedding day is the dream for every bride. If you are also amongst them, then you need to pay significant emphasis on your pre – wedding preparations. You can try a number of ways to give a complete overhaul to your looks and personality. One of the most promising measures in this regard is to visit a relaxing spa in Delhi.
Some must-have treatments
Are you able to hear the wedding bells ringing near you? If yes, then you should start your pre-wedding preparations now. Find the best spa massage centers in different locations of Delhi NCR and obtain the following essential treatments that include –
•   Facials – One of the most important and beneficial treatments for every would-be bride is facial. It is the best way to bring out your distinctive glow of skin on your special day. It is capable of bringing the natural balance of your skin by deeply cleansing it, hydrating it, and boosting the circulation of blood. A regular facial treatment in every 4 to 6 weeks can reveal maximum results for you. It is worthwhile to begin this treatment prior to 6 months of your wedding.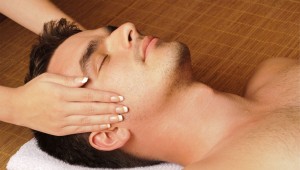 •   Massage – Massage is yet another crucial beauty treatment for weddings. A good massage from a  good professional is capable of keeping you calm and also helps in easing out stress that is natural to built-up as the wedding day comes nearer. The more you are free from stress, the more your face will glow on the respective day. It is a strong recommendation from leading massage professionals to acquire a relaxing massage at least once in a month.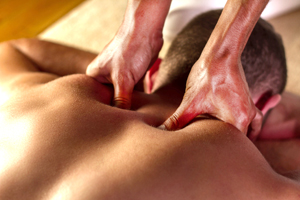 •   Body polishing – Brides not only require having a bright glow on their face but also need to beautify their entire body and body polishing is an ideal way to do so. It can enhance the circulation of blood thereby helping your skin to glow and radiate. In fact, it is an effective measure to eliminate the toxin content from your body.
•    Care for feet and hands – You should also ensure appropriate care of your feet and hands by getting regular pedicure and manicure form the leading spa in Delhi. They are hydrating processes that nourish the texture of your skin along with the condition of your nails. When only one or two days are lefty for your wedding, you should get an appointment for these treatments to look boasting your beautiful hands.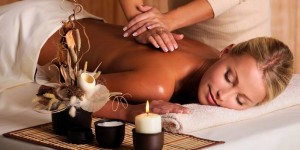 Finding the best spa
An extensive numbers of finest and the best spa massage locations in Delhi NCR are available for your services. Depending on your individual preferences and pricing constraints, you can pick the best suitable amongst all. Enlighten both your body and mind with the enchanting odor, therapeutic music, and oozing essential oils of spa massage treatments available at leading centers in Delhi. Here are few important tips that you should keep in your mind while deciding a suitable spa center –
•    Consider such spa massage locations in Delhi NCR that are nearby your residence.
•    Lay significant emphasis on the user reviews of different massage centers.
•    Ask for a distinctive wedding package that includes everything scheduled for you.
•    Compare the prices of different centers prior to making a final decision.
•    Enquire about the products that they will use in your treatment.
...
Read More