Meet know share connect grow
A Beautiful Lab for Spa & Beauty.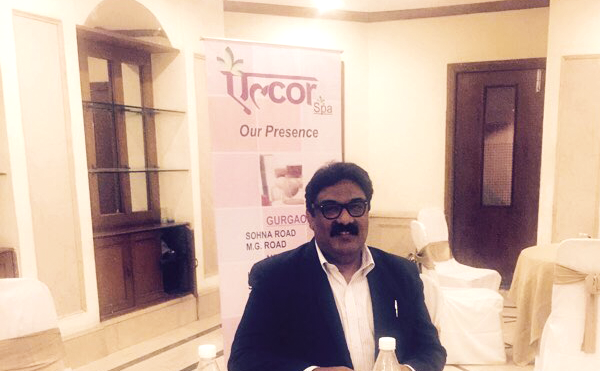 Franchise
Tonny Sapra, MD of Delhi based Alcor Spa has been at the forefront of innovation.Following his business model of knowing the customer's mind, his dream is to make Alcor Spa a one stop destination to de-stress your body across the country.Hailing from a middle-class family, Sapra's journey to setting up his business has been quite eventful.
To shift from networking to Service retail it took him a great deal of study of his surroundings and understand what people wanted. Sapra is a practical learner. In today's busy lives he wanted to bring about something that will be a rejuvenating experience for everybody. This dream of his came true on 16th April,2012 with the opening of the first branch of Alcor in Gurgaon, Mega City Mall. From a place of 1700 sq feet he went ahead and opened second branch in Rajouri Garden that has a space of 5500sq feet. Within a short span he opened three more branched in Delhi & NCR. Running into 18000 Sq ft.
"I would give credit to my son Mohnish who is the backbone of our vamarketing team and our efficient staff who has been able to take alcor where it is today" adds Sapra.
For Franchise Click Here